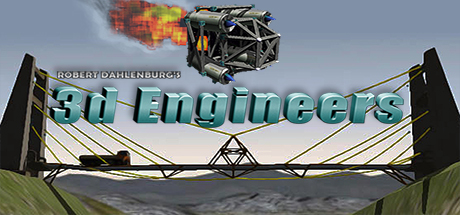 offical website: http://engineers.3dbridges.de/
Get it on steam: LINK
While 3-d Engineers Is not a survival sandbox game.
This is a game that isn't getting much attention and i felt needed a quick shot out.
This is a sandbox game/tool for engineering and construction developed by Robert Dahlenburg
and published by Dahlenburg . It came out on Steam on febuary 10th,2015
but the last real review appers to have been on October 19th,2015 I just thought it was a neat game to introduce you guys to. IT can be fun to build stuff and then just BLOW it up! :)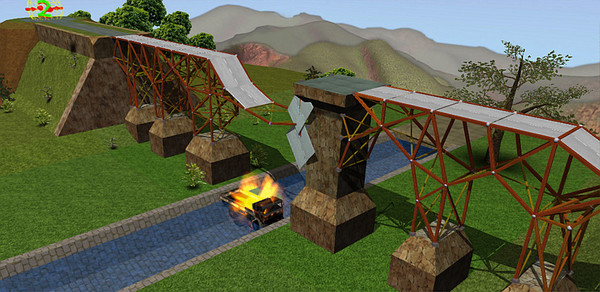 3d Engineers lets you create constructions and mechanics in a physics environment.
Combine simple materials like beams, ropes, hydraulics, rockets aso to build architecture or vehicles from the ground up. Middle age or space is no topic as you are the inventor.
This game is beeing constantly extended, improved and updated.
though its not as graphically improved as space engineers or scarp mechanic
its definantly A LOT easier to get into and mess with to allow you to build
simple or complicated. and then just blow it or whatever.
you could build a replica of the eiffel tower and then pull one of the lower support pylons to
watch the thing fall down. Theres really no end to the madness you can come up with this game.