Article By: Hooptiecoupe
Its been a very fun month of things happening in the survival sandbox genre.
This week alone, we had 2 exciting announcments made:

1: starbound 1.0 is finally out!
Thats right the pixelated sidescroller is finally out of continual alpha mode and
is now an offically released game. The intro and beginners tutorial is really cool too.
you can buy it on steam here: LINK

2: "We Happy Few" just released this week on steam and on xbox one preview
Its not the full offical game. Its simply an alpha build for you to see basic gameplay and
ideas. This is one of the coolest games i think of the year when it comes to the survival sandbox genre. You can read an interesting review of the pre-release here: LINK
---
In other news this month:

July 21st, 2016 saw the release of yet another DAYZ clone called Shatted Skies.
though it offers some unqiue twists the gameplay. Such as aliens that teleport to you
and attack you. and some really nice lighting elements. Its essentially DAYZ with more bugs :)
You can read a full review here: LINK
---
No mans Sky gets a new teaser trailer!
On July 27th,2016 No Mans Sky dropped a new youtube video called "survive"
Most of the trailer focuses on how the cold can get you, how the toxic environments can get you, how basically just existing is detrimental to the player in some locales, and a small amount shows off zapping critters and robotic enemies as they get too close for comfort.
(omg... I'm saving up and buying a playstation JUST to get this game....!!!!)
---
It was also announced this month that a pocket edition for "Don't Starve" is slated to be
released for android users soon!


a user recently took to Twitter to ask developer Klei if Don't Starve Pocket Edition for Android was coming in September and had some compelling screenshots to boot. As usual, the dev quickly squashed that rumor, but before the pitchforks could come out, they said it would actually be coming "sooner" than September. That's unexpected and awesome news, and while we don't have a firm release date, it should only be a matter of time.
---
In the always exciting Minecraft news: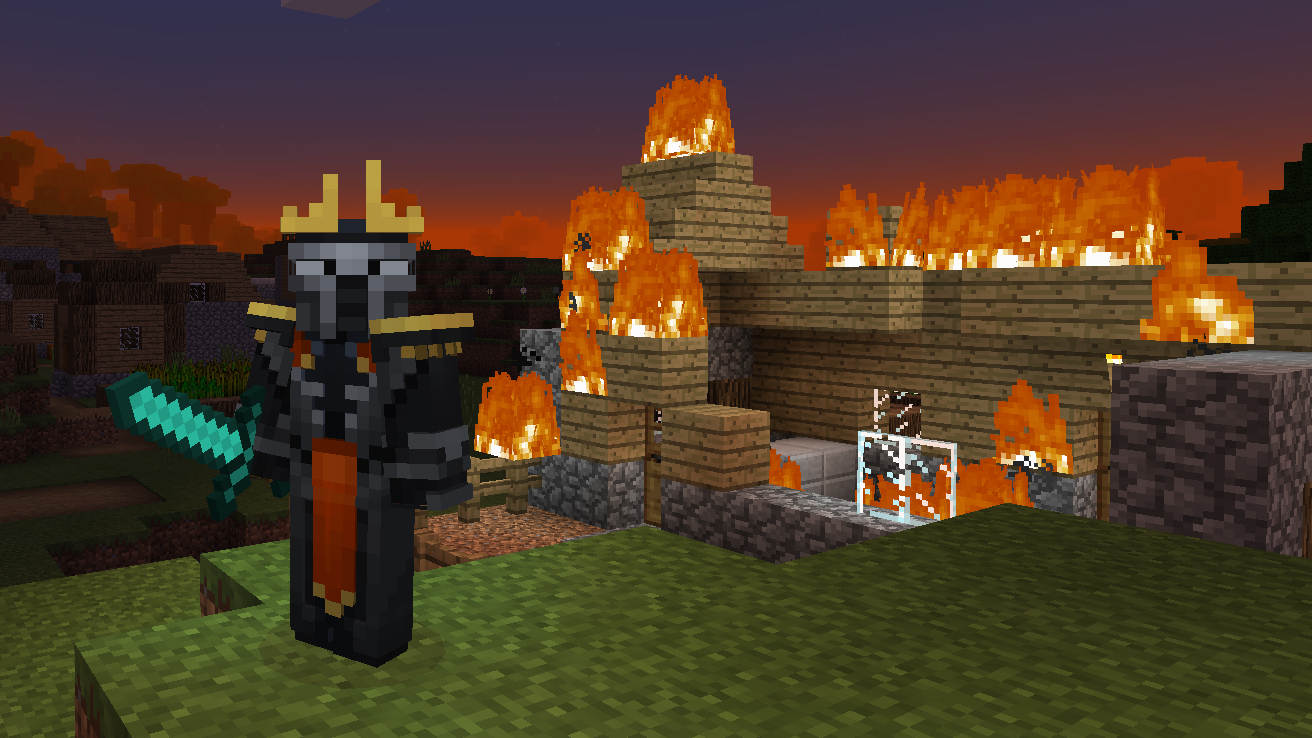 Telltale released Chapter 7 of there continue saga of jesse and his friends.
titled "access Denied" Looks fun. its got even got a specaile apperance
from a youtuber you might know. (DanTDM)

In a bid to earn some income back from all that cash they dropped to purchase the rights to minecraft,
Microsoft as released some.. (you guessed it... ) DLC! :/

its few battle maps all pre-made and ready to explore and pvp on. Mainly for the xbox and Playstation version of the game. However, you'll probably see them for sale on Realms as well.
(which is why microsoft is forcing all these EULA rules now. The more player driven servers that shut down, the more likely players will purchase realms servers and also.. the DLC.. I.E. Money in microsofts pocket.....
buts, thats a subject for another article, another story.)

Meanwhile, all of us PC users will go seach on PMC or MCF or other map sites and download some 100% free user created battle maps. Give it 1 month and you'll likely see someone offering a 're-creation..(*cough.. clone)
of the DLC battle maps on mcmaps, MCF or PMC.

Windows 10 and Pocket widows updated 0.15.4 its fixed a bunch of bugs and issues.
So, if you enjoy the windows 10 version and havent moved over to the real game on PC yet...
you'll probably appericate those fixes and updates :)
---
Definantly a fun week of action in the survival sandbox genre. Can't wait to see what august brings!