Developer: Marius Lindvall
WEBSITE/FORUM LINK:
https://varden.info/product.php?sid=20
DOWNLOAD LINK:
https://varden.info/download.php?sid=20
YOUTUBE LINK (or pics) :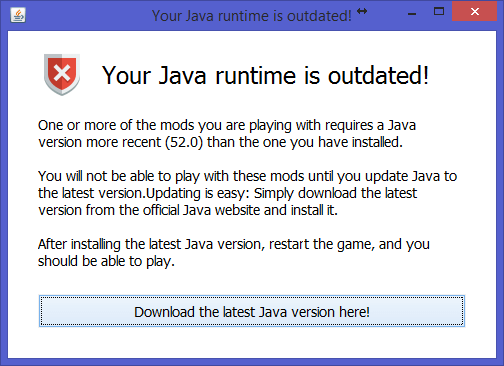 Review:
Adequacy is a simple Minecraft mod that checks whether or not the installed Java runtime is recent enough to be able to run
the game with the installed mods. If it's not, a warning message will appear with a prompt to download the latest version.
Is this mod Server Compatiable?
yes.